"When a child is born cleft or other craniofacial conditions it can be a difficult time for parents, trying to find answers to their questions and figuring out how to connect with providers to care for their baby or even what type of providers are necessary. When we learned of our son's cleft lip and the possibility of a cleft palate at our 20-week ultrasound I began searching for answers. Thankfully we found the American Cleft Palate Craniofacial Association website where we were able to learn more about Richie's condition and gain comfort through videos and other information shared by other families. Having immediate access to those resources and answers to our questions meant the world to us as parents.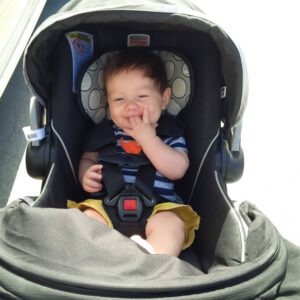 I knew that being born with a cleft condition would be much more than a surgery to close his lip and that it could impact much of his early development in different ways. We wanted nothing more than to be prepared and confident in our ability to support and take care of our son. The education ACPA provided and their guidance in finding a team of providers who would work together to promote optimal development for our son played one of the most critical roles in our ability to not only overcome the challenges we faced, but to gain strength from them. I know it made all the difference in the world for our son as well as he took on procedures and therapies in the cleft medical journey from birth with parents who were well supported and equipped for the journey.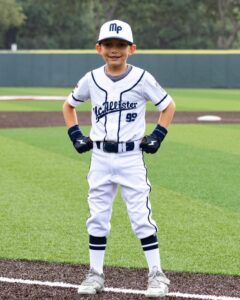 Richie was born with an incomplete unilateral cleft lip and although his palate was not clefted, we worked with feeding, speech, and occupational therapists throughout his early childhood. He's now nine years old and thriving. His medical journey brought us an entirely new way of seeing the beauty of a village and living in community.
When Richie had his first surgery in 2014 my husband Ray and I decided that we wanted to give back and help other families with their cleft journey as ACPA had helped us. That's when we decided to start the CleftStrong 5K in San Antonio Texas. It has become such a special part of our lives and opened the door to so many wonderful friendships.  This October we're going to hold the 10th CleftStrong 5K race. To date we have raised over $135,000 to benefit the programs and services of ACPA. We hope you will join us for this special event in person, or virtually from wherever you are. Visit www.CleftStrong5K.com to sign up.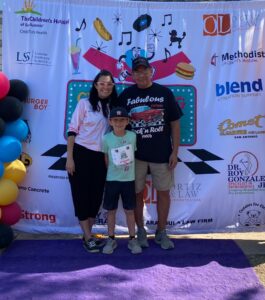 In addition to the race, we also provide cleft care packages to local families who are undergoing their first major surgery and welcome packets to families who learn of their baby's cleft condition at their prenatal visit. More recently we began providing free child life coaching services to the cleft community at certain times during the year. I think one of the greatest joys that I find in this chapter of my life is through helping others, especially in ways that I have been helped. During these coaching programs it is an opportunity for children to have the time and the space to understand, learn, and practice ways of handling difficult challenges before those difficult challenges come their way. I'm reminded that this is exactly what ACPA did for our family back in 2013 and we are forever grateful.
Thank you ACPA for allowing me to share our gratitude and a little bit about how ACPA has impacted our family."
–Chelsea Ortiz
Support from donors like the Ortiz family is essential to ACPA's success.  To learn more about how gifts make an impact in the cleft and craniofacial community, visit www.ACPAcares.org/impact or contact Charlene Bell, Senior Manager of Development and Strategic Partnerships at (919) 933-9044 ext. 205.