Find an ACPA Approved Team
Children born with cleft lip, cleft palate, and/or other craniofacial differences may require individualized treatment into adulthood. Their care is best managed when a team of specialists works with the family to develop and follow a treatment plan. ACPA is dedicated to team care and to optimizing outcomes for patients.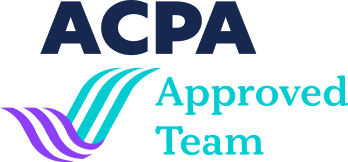 Learn More
76,000
Patients Served by ACPA Approved Teams Annually
7,000
Children Born in the Us Every Year With a Cleft Lip and/or Palate
Resources
Find Cleft Lip & Palate Resources
Approximately 1 in 700 children are born with a cleft lip and/or palate every year. We've pulled together the best and most current information and created one location where you can find answers, guidance, and support.
View All Resources
Family Resources
Cleft Courage Bears
ACPA is home to bears waiting to touch the lives of those affected by cleft lip and palate. The ACPA Cleft Courage Bear – made with stitches across the upper lip – is infant-friendly, washable, and made from plush fabric.
Learn More